Boho style: the best ideas for a bright look
The boho style, or bohemian style of clothing, is inspired by the spirit of freedom of the 1960s and 1970s. Its peculiarity is flowing or tiered dresses and skirts, peasant blouses, ethnic elements, embroidery, bright prints, beads, fringes and pompoms. They are often layered, bright and colorful clothing.
To apply them correctly in your wardrobe, let's take a closer look at the main ideas boho style in clothes .
Long Boho Dresses
The maxi dresses alone provide an almost endless number of opportunities to plunge into the boho atmosphere. Various print options will help to make the image unique: floral, geometric, ethnic, paisley. Add a deep V neckline, a hat, gladiator sandals or pom-pom sandals, an embroidered denim vest and a colorful signet ring to match the occasion.
Regular maxi dresses tied at the waist just hang loosely. Boho maxi dresses differ from regular long dresses in that the fabric moves as you walk. In it you will always feel as if you are walking along a deserted beach.
A long boho style dress is suitable for women of any age, and will also be an excellent choice for overweight girls, as you can see by looking at the photo.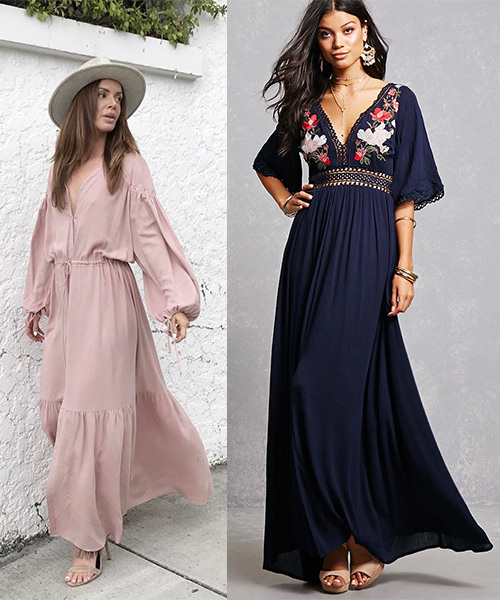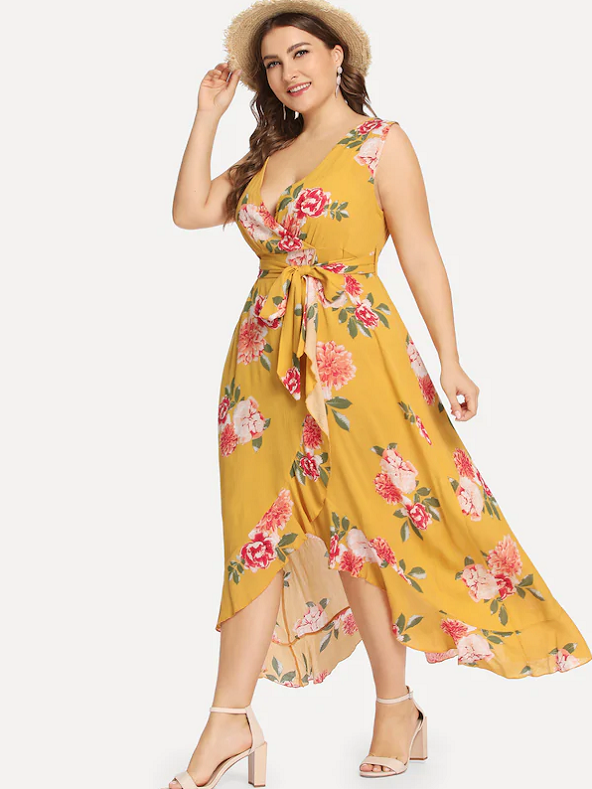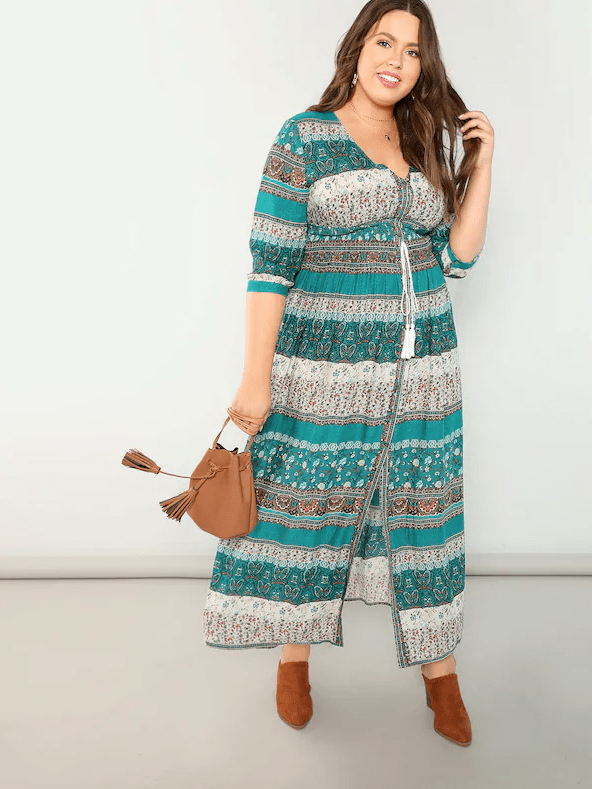 Short dresses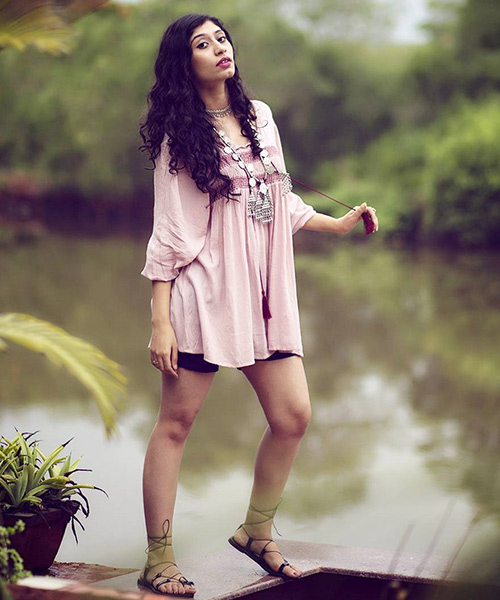 A boho style dress is the embodiment of soft femininity and individuality. That is why it is one of the essential elements of every woman's wardrobe.
A short caft or flowing dress, made on a hand loom from cotton or linen, will create the perfect boho-chic look. Add long oxidized silver jewelry, feather earrings, pom-pom accessories, tights or leggings, and cowboy boots.
Long Boho Skirts
Long skirts with a paisley or floral print, with a simple T-shirt, a bright scarf, a wide-brimmed hat, a plaid shirt tied around the waist, a pair of boots or a wedge heel are all great looks that really speak the "language" of boho.
If you are just looking at this style and don't want to rush, start with long, bright summer skirts in linen, cotton, wrap maxi skirts with knots. They really look amazing and fit perfectly with the hippie style.
Harem Pants
The first thing that comes to mind when thinking about boho pants is harems or loose dhotis paired with a T-shirt, T-shirt, off-shoulder blouse and, of course, flowing long curls.
Open sandals, an air scarf or lightweight headband, and a worn leather bag will perfectly complement a bright summer look.
Boho Jumpsuits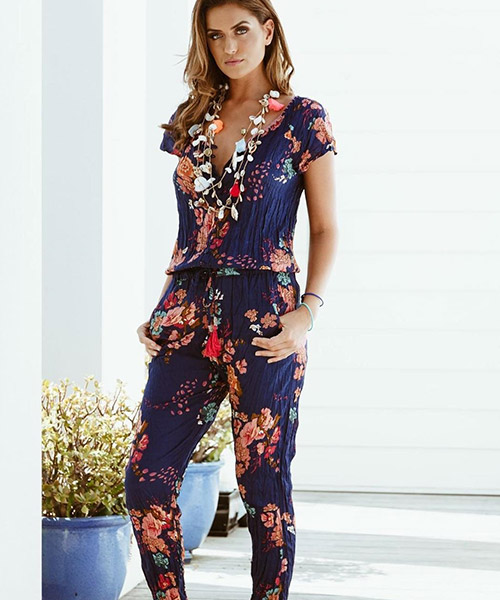 A woman in boho style clothes cannot be overlooked. Printed jumpsuits in simple tones and shades with country influences are a convenient way to add a boho vibe to your everyday outfit. Braid your hair or complement it with a bandana, hat, bronzer, eye makeup and your look will be unforgettable.
The boho style, with all its rich and vibrant hippie history, remains with us many decades later, in demand and attractive for women of absolutely any age. You can buy a dress made of natural linen in boho style in our store.
Photo selection