How to wash underwear
How to wash your bra
There are two approaches to washing bras: hand wash and machine wash. Both ways take place. Bras made of delicate fragile fabric require careful handling, and more durable bras can be machine washed without fear.
Thin, transparent bra or embellished bodice is best hand washed. Fill your sink with cool water and add a small amount of mild detergent. Soak your bra for a few minutes, gently rub the lather through the fabric and rinse with cool water. After washing, blot your lace underwear with a clean towel. Then straighten the cups of the bodice and let it air dry. Never tumble dry your bra.
How to properly wash an underwired bra? Best by hand. Machine wash may cause bones to bend or break. In addition, if their outer protective layer is damaged, the metal under the fabric can begin to rust, leaving stains on the linen.
Gel-lined bras are also recommended to be hand washed. Machine wash may deform these items.
Stronger everyday bodices can be machine washed. Be sure to fasten all hooks and clasps to avoid snagging other clothes, place the bra in a mesh laundry bag and close the zipper. Before washing, if necessary, treat sweat stains with water and mild soap, rubbing lightly and leaving for a few minutes.
Wash your underwear properly in cool water. Do not use harsh detergents and, again, never tumble dry your bra. The high temperature destroys the elastic fibers of the fabric. Allow clothing to dry outdoors, away from heat and sunlight.
When washing a sports bodice, be sure to remove the pads, wash and dry them separately. This not only ensures that the bra is kept in shape, but also that it is properly cleaned.
How to wash panties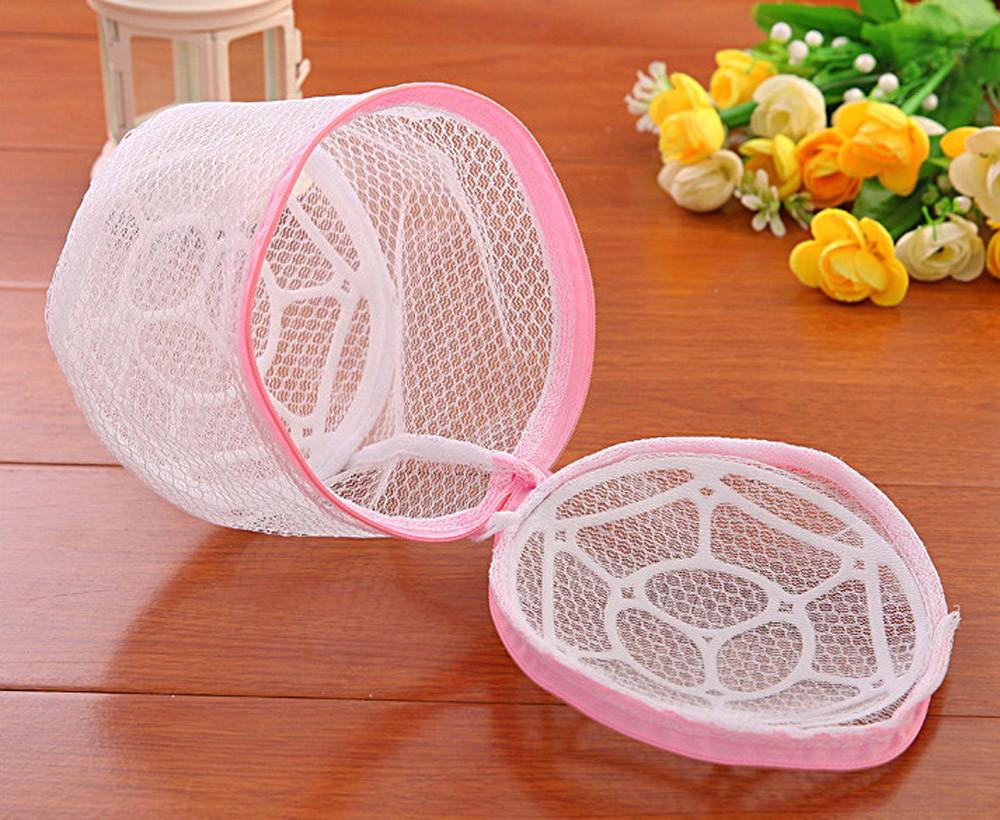 Follow the same machine and hand wash rules as for bras. If the panties are transparent, thin or laced, wash by hand. Nylon or silk briefs can be machine washed by placing the laundry in a mesh bag to prevent stretching and tangling. Use warm water and a mild detergent.
Cotton panties can be washed in hot water, but remember that elastic bands and frills can quickly lose their elasticity. Air dry your panties.
Always treat lotion, drug and blood stains before washing.
How to wash socks and tights
Socks, stockings and tights should be washed by hand. Fill a sink or basin with lukewarm water, add a mild detergent, gently place the garment in the soapy water and leave to soak for at least 30 minutes. Rinse your pantyhose or socks in cold water and wrap in a clean, dry towel to remove excess moisture. Allow to air dry.
How to properly wash shapewear
Slimming underwear contains artificial elastic fibers. To prevent the fabric from stretching or losing its functionality, it is best to hand wash your laundry, even if the label says the garment is machine washable.
If you machine wash your shapewear, be sure to place it in a mesh bag and use warm or cool water. Never use chlorine bleach, as it is damaging to spandex and other elastic fibers. Dry your shaping garments away from sunlight and heaters.
General tips for washing your underwear
Wash by hand in warm or cold water.
Never twist the laundry, use a towel to blot it dry.
Always use a mild detergent.
For machine wash, use a special washing bag.
Wash underwear separately from other garments, avoid "heavy" fabrics that can damage fine, delicate fibers.
Do not overload the washing machine and the laundry mesh bag.
Avoid washing underwear with pile fabrics such as terry or fleece.
Be sure to sort light, colored and dark clothing for hand and machine wash.
Always air dry your underwear, away from the sun and other heat sources.